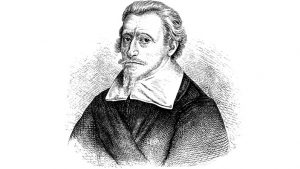 The German composer Heinrich Schütz (1585-1672) spent all his long life composing magnificent religious works – oratorios for Christmas and Easter, the transcendent Musikalische Exequien funeral requiem, and much more.
At the end of his long life, Schütz composed a cycle of motets that have come to be known as Der Schwanengesang (or "Swan Song"). It is not entirely clear whether he chose that title, or whether it was applied to them in the years following his death.
Whatever the case, this cycle of motets is nothing short of magnificent – an embodiment of lessons learned during his life as a working composer, combined with deep spirituality.
The Dresdner Kammerchor, under the direction of Hans-Christoph Rademann, has just released a recording of this work that you can hear on Classical Archives.
When you listen, you will discover a musical treasure – amazing works composed by a German master who was born almost exactly 100 years before J.S. Bach.