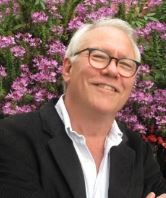 Barry discovered classical music in a shoe repair shop in his home town of Nutley, New Jersey, one Saturday afternoon in 1956. He was there with his dad to pick up a pair of shoes, the Texaco opera broadcast was on the radio and that sound got into his ears and started what has become – so far – a 60-year relationship with classical music. An avid record collector at first, Barry started to take voice lessons at age 18 and then went to McGill University's Faculty of Music where he studied singing with the Canadian baritone Jan Simons and opera with Luciano and Edith Della Pergola. He then went to the Yale School of Music, where he studied singing with Phyllis Curtin.
After Yale, Barry headed to New York and managed the ensemble and chamber music program at the Manhattan School of Music.  All the while, he was performing with small opera companies. One day a community newspaper hired him as music critic, and writing took over. In the years that followed, Barry joined the editorial staffs of EIC Intelligence, Boardroom Reports, and the National Institute of Business Management, where he was Senior Editor for more than a decade. He also served as the Editor in Chief of the The New York Opera Newsletter, where he interviewed major singers, stage directors and conductors. Barry has co-authored and written more than a dozen books, including the Amazon.com Self-Help Bestseller Good Stress, Bad Stress and the novels Saved and Distant Voices (the first in a planned trilogy of operatic thrillers).
Barry and his wife have one daughter and live in New Jersey. They enjoy attending concerts and opera in New York. In addition to writing, Barry curates exhibitions of works by his father Michael Lenson (1903-1971), a leading American realist painter who was the director of WPA mural installations for the state of New Jersey.