Man first set foot on the moon on July 20th, 1969. So for July 20th, 2020, Classical Archives has put together a playlist of four musical selections that have to do with the moon. If you are a Classical Archives member, you can listen to them all with JUST ONE CLICK.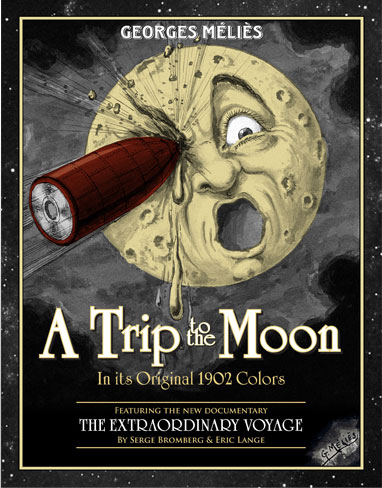 Here are the lunar selections you will enjoy.
Track One: Overture to La Voyage dans la Lune ("The Trip to the Moon") by Jacques Offenbach
There is nothing overtly lunar about the overture to this operetta by Jacques Offenbach. If you listen closely, you will hear that Offenbach used some of the same tunes in The Tales of Hoffmann, which had absolutely nothing to do with the moon. But the plot tells the story of a flight to the moon – and we are not kidding.
This performance features the Lisbon Gulbenkian Foundation Orchestra conducted by Michel Swierczewski.
Track Two: "Vado vado volo volo" ("I go I go I fly I fly") finale to Act I of the opera Il Mondo della Luna ("The World of the Moon") by Franz Josef Haydn
This finale, which depicts a group of people who are about to fly up and away, is a lot of fun. Think of it as a group of people who are preparing for a mission to the moon.
We will hear the Lausanne Chamber Orchestra and soloists conducted by Antal Dorati.
Track Three: "Vaga luna, che inargenti" ("Pretty moon, which makes silver") song by Giuseppe Verdi
This simple song by Verdi opens with the text, "Pretty moon, which makes silver these streams and these flowers," shows the feelings of love that moonlight can have over people who remain firmly rooted to the ground on planet Earth.
Our stellar performers are the tenor Carlo Bergonzi (check out his astonishing legato) and pianist Vincenzo Scalera.
Track Four: "Song to the Moon" from the opera Rusalka by Antonin Dvorak
In recent years, this atmospheric selection has become one of the most popular opera arias. Everyone likes it, and we do too.
Soprano Renée Fleming has made this aria one of her signature pieces, and we will hear her now, accompanied by the London Symphony Orchestra conducted by Sir Colin Davis.