Although many of us are sheltering at home, there is nothing stopping us from daydreaming about all the wonderful places we will go when we can travel again.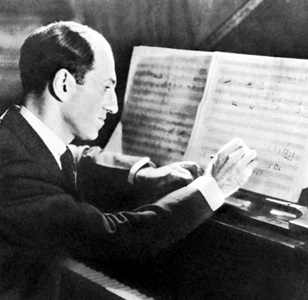 May we suggest a virtual trip to Paris? You can go there today by clicking on a playlist we have created for you that offers An American in Paris, that masterpiece of a tone poem that George Gershwin wrote back in 1927 after a visit to the French capital that he made in 1926.
You can really tell that Gershwin fell under the city's spell. You will hear car horns honking and your heart will soar with the joys that only a stroll through that city can deliver. And you can enjoy it all wherever you are, just by listening.
Our recording is from Leonard Bernstein and the New York Philharmonic.