A Playlist of Works Written by Mendelssohn (1809-1847) Before He Reached Age 18
A lot of the music composed by Felix Mendelssohn-Bartholdy seems happy. But there is something especially joyous about works he composed while he was still a teenager. Youth, high spirits and optimism seem to burst from every note, every glorious melody, and every amazing innovation.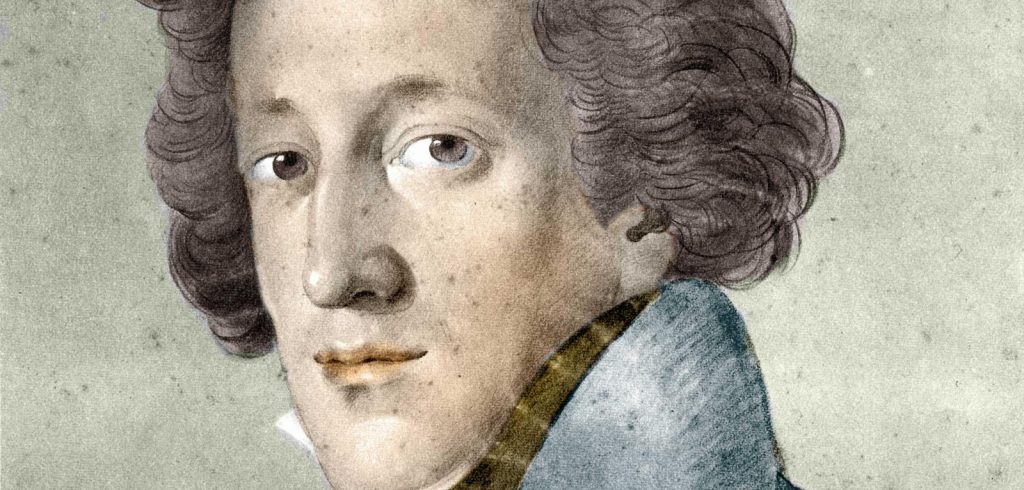 This wonderful music reminds us that no matter how troubled our world may be right now, youthful optimism will carry the day. Our problems will fade, and we will become truly happy again.
Let's listen to three youthful works by Mendelssohn, all composed before he reached age 18, and all available for listening on Classical Archives. We have put them all in one playlist that members of Classical Archives can enjoy with just one click.
Rondo capriccioso in E major for piano (1824)
This remarkable introduction and rondo for piano, written by Mendelssohn when he was not yet 16, brims with a youthful love of life that has made it one of the most beloved piano pieces ever composed.
We will hear a performance by Jorge Bolet
String Octet in E-flat major for double string quartet (1825)
Mendelssohn's four-movement Octet for double string quartet, composed when he was 16, is one of the few works of music that can justifiably be called a miracle. It must have come from a flash of divine inspiration – how else can anyone explain it? And it is infused with such a youthful voice.
Our performance features the Kodaly Quartet.
Overture "A Midsummer Night's Dream" in E major for orchestra (1826)
Let us now hear another miracle from Mendelssohn – his Overture to Shakespeare's A Midsummer Night's Dream, written when he was only 17. (He composed the rest of his incidental music for the play later.) From the first notes of this overture, we awake in a magical world populated by supernatural fairies, we hear the braying of Bottom after he has been turned into an ass, and so much more. It is pure, unbridled joy and genius.
This performance is by the Slovak Philharmonic Orchestra, conducted by Anthony Bramall.
Dear Lovers of Classical Music . . .
We will soon pass through these dark days and emerge into the bright light of far happier days . . . and music will show us the way. All of us at Classical Archives wish you robust health and great happiness.