Two months ago, I knew nothing about the Sonos home music system. Today, I am happily listening to Classical Archives on Sonos.
How did I get that to happen? I am going to explain the process in today's post.
First, I bought a Sonos PLAY:1 speaker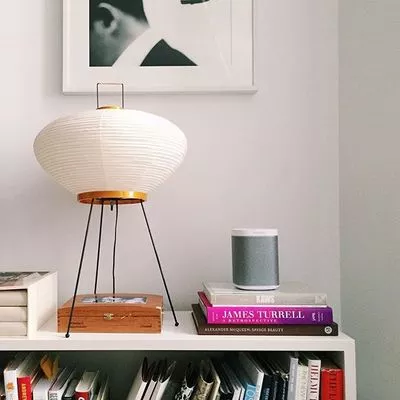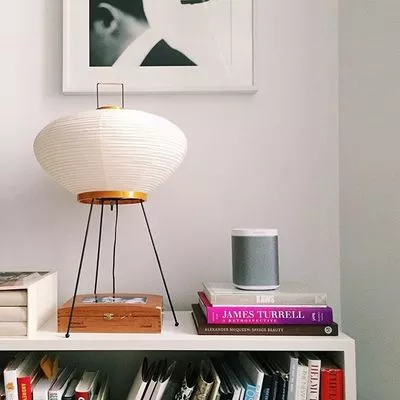 Its list price is $199.00, but I paid $179.00 on a pre-Christmas special sale. I chose a white PLAY:1, but I could have chosen a black one instead. I bought mine at a nearby BestBuy store, but I could have bought one online at Sonos.com, from an Apple store, or at many other retailers. Sonos has the distribution part of its business down.
Actually, it is not entirely accurate to call the Sonos PLAY:1 a "speaker." It is actually a small bookshelf-sized speaker that contains extra circuitry that allows it to connect directly to Wi-Fi. I plugged mine into an electrical outlet, it connected to my home Wi-Fi. There was no setup, I plugged it in and it did the rest.
If I had wanted to, I could have spent more money by buying one of the bigger speakers made by Sonos, like the PLAY:3 ($299.00) or the PLAY:5 ($499.00). But I figured I would start as economically as I could and then add more equipment if I wanted to extend my Sonos system into additional rooms.
Second, I Installed the free Sonos App on my iPhone
No surprises here. I went to the iPhone App store and downloaded and installed it.
Third, I got the Sonos App to find my PLAY:1 speaker
This process was a bit more complicated than it should have been, but only because I have more than one Wi-Fi network in my home and I had to make sure that both my PLAY:1 and my iPhone were connected to the same one. But once I figured that out and made sure my phone was connected to the Wi-Fi network that the PLAY:1 had connected to, the problem was solved.
Fourth, I selected Classical Archives as a music source on the Sonos App
This was fun. The Sonos App offered me the opportunity to choose from a lot of music services, such as Pandora and Spotify. Classical Archives is one of the available services, so I clicked on that.
There was one more step. I had to enter my Classical Archives login information, just like I do when I am logging into Classical Archives on my laptop or with the Classical Archives App that I have on my phone.
Fifth, I started listening to Classical Archives on my Sonos Play:1
This was easy. I selected the music I wanted to hear from the Classical Archives library. The interface is like the familiar Classical Archives App that was already on my phone. I could search by composer or performer, look for new releases, and make selections in all the handy Classical Archives ways.
Then the big moment came. I searched for Ravel, then clicked on Le Tombeau de Couperin (one of my most beloved pieces to hear) and then the music started to play in my dining room. I then searched for other pieces, clicked on them, and they started to play too.
The sound of the little PLAY:1 is remarkably good, even though it does not produce stereo sound. (To get that, I will have to buy a second PLAY: 1 or opt for bigger Sonos speakers.)
How does all this magical technology work?
It is pretty much beyond me. But I do know that my phone communicates not directly to my speaker, but to Sonos via my Wi-Fi network. When I make a music selection on my phone, Sonos beams the music I have chosen over my Wi-Fi to my PLAY:1 speaker. I do know that it happens instantaneously. I click on a selection and there is no lag time before it starts to play.
What happens next in my Sonos explorations?
I don't really know. I could buy additional PLAY:1 speakers (or more expensive Sonos models) for more rooms in my house. I'm not planning to do that right now, since costs would quickly mount up.
If I decide to add additional speakers, it looks like I will have a lot of fun using them, because the Sonos App would let me control each of them separately. I could have Le Tombeau de Couperin (or any other piece on Classical Archives) playing at the same time on every speaker in my house. Or I could play different selections at the same time on different speakers . . . Bach in the bedroom, Fauré in the foyer, Wagner in the washroom, who knows? And Sonos makes a range of other products too, like surround sound speakers for home theater systems.
At the moment, my next step is to install the Sonos App on my wife's iPhone so she can tinker too.
In closing . . .
I hope today's post explains how to start listening to Classical Archives on your present or future Sonos system. Both our behind-the-scenes technical staffers and the people at Sonos have done a very good job of making it easy to start enjoying Classical Archives on Sonos. Happy listening!