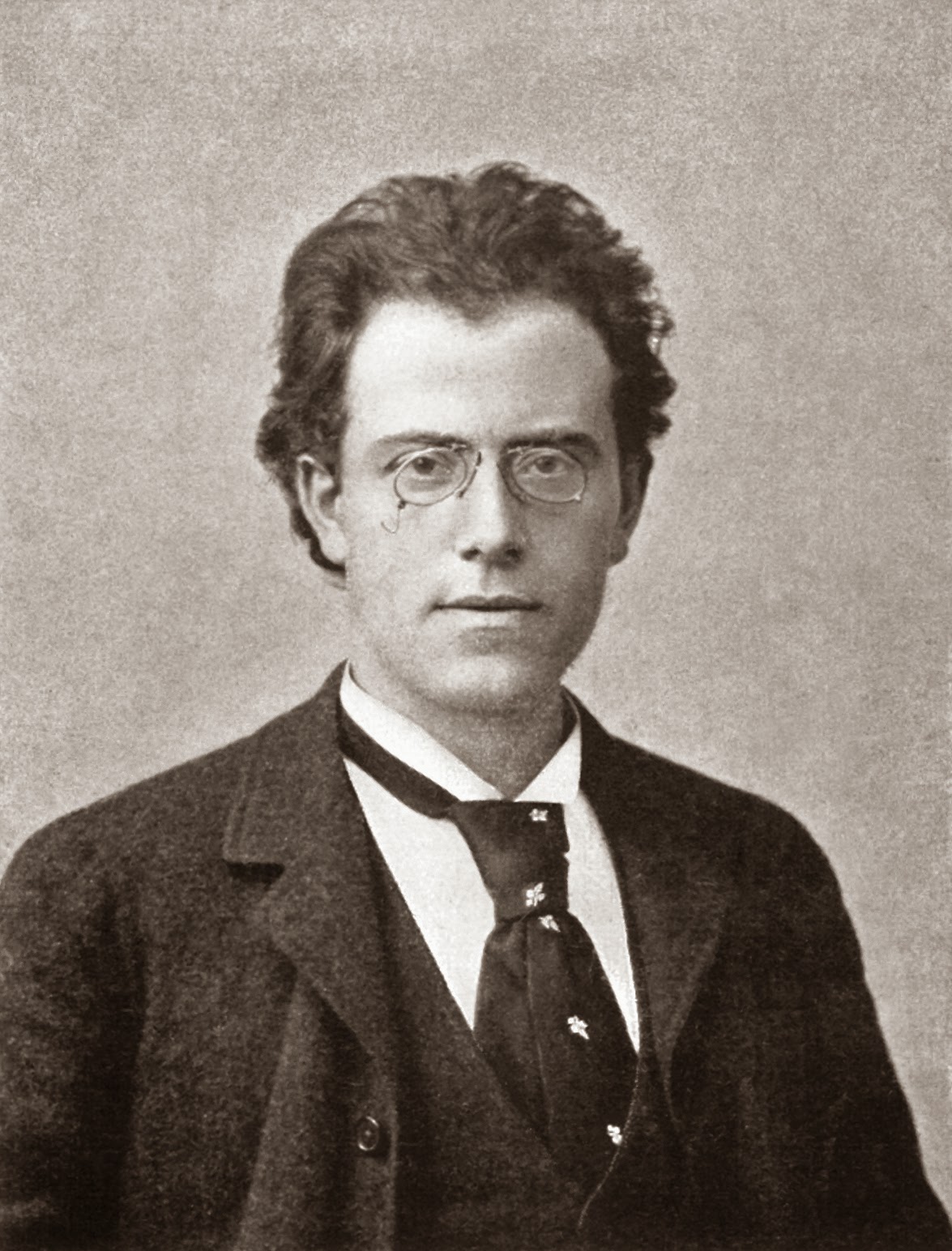 GUSTAV MAHLER
Yesterday started out pretty well. I decided to write a post about music that is good to listen to on Mother's Day. I was happy to think about that topic and I started to make a list of musical selections.
Then while I was making my list, I suddenly thought of Mahler's
Kindertotenlieder
("Songs on the Death of Children.") That song cycle has to do with motherhood, right? But I felt nauseated – actually physically nauseated – when I remembered it. My reaction surprised me. I have listened to those songs plenty of times in the past. I always thought that the concept behind them was questionable, but they never made me queasy. Yesterday, while considering them within the context of Mothers' Day, all that changed.
Don't get me wrong. The Kindertotenliederare composed as well as Mahler's other songs are. Their texts by Rückert are pretty good poems. They are psychologically insightful. In the final song, "In diesem Wetter" ("In this weather" ) for example, a mother reflects that she would never have let her children outside on such a terrible night – she would have kept them safely in the house, she would have warned them. But of course, her children are no longer alive and the song delivers a wrenching insight into the psychology of grieving.
Neither am I attacking these songs because the subject of death is off-limits. I couldn't even begin to count all the great works of music (or great songs, for that matter) that deal with death. What I am saying, however, is that Mahler made a very unwise aesthetic choice when he chose to write them. They are, in fact, perverse. Several years after he composed them, his own daughter died. According to anecdotes, he then regretted them.
Kindertotenlieder and Mahler's Larger Aesthetic
If those songs are as aesthetically off-base as I find them to be, what does that tell me about the Mahler's entire output? It tells me that sometimes his lack of aesthetic judgment could intrude into other works in odd ways.
Everyone is entitled to like and dislike a composer's various works, of course. But I believe that Mahler made some other bad decisions too. His wonderful neoclassical Symphony No. 4has three magnificent movements before a soprano sings a banal and dumb text in the fourth movement. Why? Nearly all of his other symphonies are overly long and self-indulgent. His Resurrection Symphony (Symphony No. 2) explores the process of croaking at such length that it is probably actually easier and faster to die. And I hope to only do that once. The first movement of his Symphony No. 5 subjects listeners to a long and overblown funeral march. Maybe you love it, but it's all a bit too grim for me. I mean, a work like the Brahms German Requiem explores death in a personal way too, but in a much more nuanced and insightful way.
My old Russian grandmother probably would have asked, "What's with all the dying already?"
When Mahler got it right, however, he really hit the ball out of the stadium. I am thinking about Das Lied von der Erde ("The Song of the Earth"), a work of orientalism that operates on a very high aesthetic plane.
Take a listen, and see if you don't agree. Note: You can get the texts to these songs
HERE

.
Why, you might ask, didn't I insert a video of a performance of the Kindertotenlieder into today's post? Simple reason. I don't want to get anywhere near those songs on Mother's Day, and I don't want you to either.