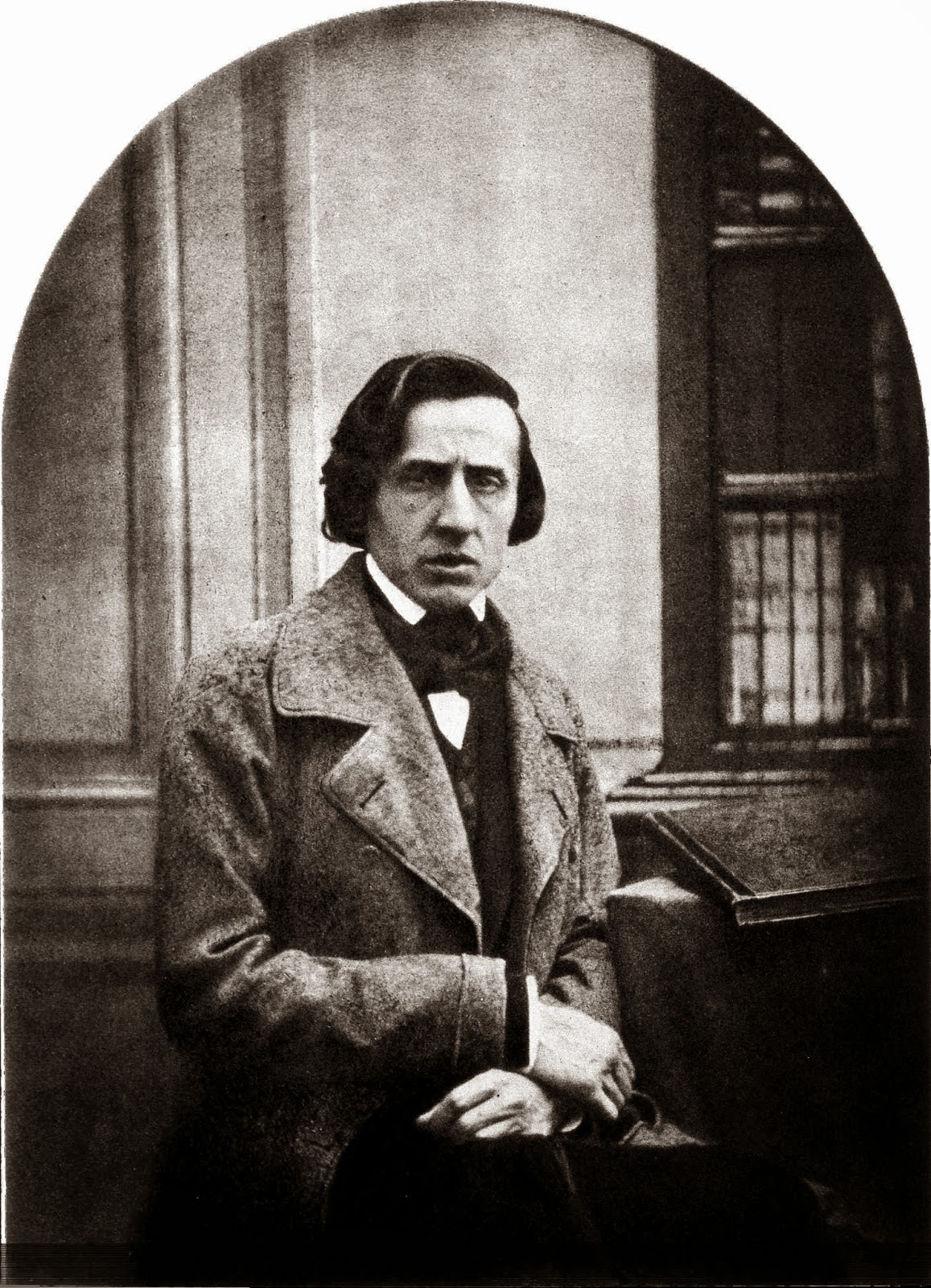 Frédéric Chopin
Frédéric Chopin (1810-1849) and Charles-Valentin Alkan (1813-1888) were two romantic composers who wrote extensively for the piano – so much so that they are often regarded as "piano composers." Today, I'd like to examine and compare the sonatas that they each wrote for cello and piano.
Why? It might seem like a pretty dopey idea to compare two works that piano composers wrote that featured the cello, right? And maybe it is. But bear with me a minute. Suppose you took Andy Murray and Rafael Nadal off the tennis court and made them play ice hockey or basketball or golf? It might be tempting to say that you wouldn't learn a thing about them if you did that. But is that true? Even though you would be watching them play unfamiliar sports, you might still observe something important about their balance, basic athleticism, reaction times, left-to-right dominance, and more. And the stuff that you learned could deepen your understanding of their accomplishments in tennis.
So too with Chopin and Alkan, when you listen to what they wrote for the cello. That's why today I'd like to take a comparative look at the cello sonatas that these men wrote, just for the heck of it, just to see what can be learned.
First, Who Were the Composers?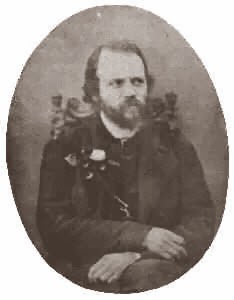 Charles-Valentin Alkan
You already know about Chopin, one of the greatest composers of the 19th Century. You might be less familiar with Alkan, a relatively minor composer in comparison. Alkan is commonly regarded today as little more than a man who wrote fiendishly difficult piano pieces – a guy with more fingers than feelings. Part of that problem could be due to the fact that "kid conservatory virtuosos" like to play Alkan just to show that they can, with all the notes hit but all the musical sense beaten out. That's too bad, because Alkan is worth studying and understanding.
Some excellent pianists over the recent decades have dusted off his works and recorded them and played them in public. I'm thinking of the late Raymond Lewenthal, who liked to show off his virtuosic chops by playing impossible pieces by Alkan. More recently, the wonderful pianist
Marc-André Hamelin has recorded Alkan and played his music in public too. Be sure to listen to Hamelin's
Hyperion recording
of Alkan's
Concerto for solo piano;
it demonstrates that Alkan's music is lyrical, visionary and satisfying when performed by a great pianist who is also an insightful musician.
Chopin and Alkan were friends, but their musical lives were very different. Chopin was a luminary in Parisian musical life – although he did not concertize, he was always in the salons, always composing, always in the public eye. Alkan was a recluse who would disappear for years at a time, or even a decade here or there. During those periods, he stopped composing. He cultivated his image as something of a mystic, an avant-garde composer. People criticized him because he couldn't play his own compositions very well. But heck, even Ravel suffered from that accusation.
What about their Cello Sonatas?
Chopin's Cello Sonata in G Major, Op. 65, is a late work that dates from 1846. Alkan's
Sonate de Concert,
Op.47, comes from the middle of that composer's longer life and career; it was published in
1857.
Interestingly, both works were composed for the same cellist,
Auguste Franchomme, an important figure in Parisian musical life who was a friend to both Chopin and Alkan. Chopin's sonata, written in the key of G minor, is in four movements. Alkan's, in the key of E major, is also in four movements.
Where Can You Listen to these Works?
In addition, here's a video of the first movement of the Chopin . . .
And a video of the first movement of the Alkan . . .
What I Learned from Listening
I've been listening to these two works a lot over the last few weeks. Frankly, I am surprised by what I hear. Something of a flip-flopping of the two composers' images seems to be taking place. The Alkan, which I expected to be revolutionary in some way, is remarkably conventional. If someone played it for me before I had heard it and asked me to identify the composer, I would probably name Mendelssohn. The virtuosic piano part, to me, seems not too unlike, say, the piano part in his Piano Trio No. 1 in D minor.
The Chopin, to my ears, is far more an avant-garde work – the kind of work that points to music that was still to come. It's forward-looking in the same way that
César Franck's extraordinary
Piano Quintet in F minor
is. That reminds me that Chopin, who is often branded as the quintessentially romantic composer, can rightfully be called revolutionary.
Listen and tell me, what do you hear?
And What about Franz Liszt?
Franz Liszt, another composer of virtuoso works for piano, also composed works for cello and piano, most notably the Elegie No.1 for cello and piano, also called "Schlummerlied im Grabe" ("Slumber Song in the Grave," oy gevalt). Since it is not a multi-movement cello sonata, I have not chosen to compare it to either the Chopin or Alkan sonatas in today's post. It's an unusual, shorter work certainly, with a tasty dose of pre-Wagnerian chromaticism. It's another fascinating piece to consider in the Great Battle of Cello Pieces Written by Piano Composers. Tell me, what do you think?